Ruby Baby
Ruby kicks off the Renegade Radio broadcast week with the Sunday Drive - a program that features Christian Contemporary music from the 70s and 80s.
Some of the songs on the Sunday Drive were never before heard on radio before Renegade came to life in 1997, because, when they were released, no radio stations played Christian Contemporary music. If you are an "older person" (over 25) you will enjoy the Sunday Drive for sure. You can hear Ruby and Renegade's suitcase full of CDs and 33s on Sunday morning from 5:00 to 8:00.

FACTS ABOUT RUBY BABY:

BORN IN: Reno, Nevada.
HIGH SCHOOL: Fernley.
COLLEGE: Franciscan University of Steubenville.
FAVORITE SAYING: I don't think I have one. I just talk a lot.
FAVORITE FOOD: Bread (except for the sweet stuff).
WEIRD FACTS ABOUT RUBY: Ruby's hair was long enough for her to sit on when she was only three years old.
ROLE MODEL: Theodore Roosevelt.
FAVORITE MOVIES: Ruby likes older movies - basically anything before 1960, and some after. She really likes the ones with lively music and dancing.
FAVORITE RESTAURANT: Mexican restaurants.
FAVORITE COLORS: Blue and Brown (obviously influenced by nature in Nevada).
FAVORITE GAME: Improvised spy games.
FAVORITE ACTORS: Charlton Heston and Yul Brynner.
FAVORITE ICE CREAM: All of it, with emphasis on the more creamy types as opposed to the fruity types. Gelati (found in Italy) is really good too.
BOOK CURRENTLY READING: A packed book (as indicated by its width and really small print) filled with Sherlock Holmes adventures.
Hot Gospel Music with ICF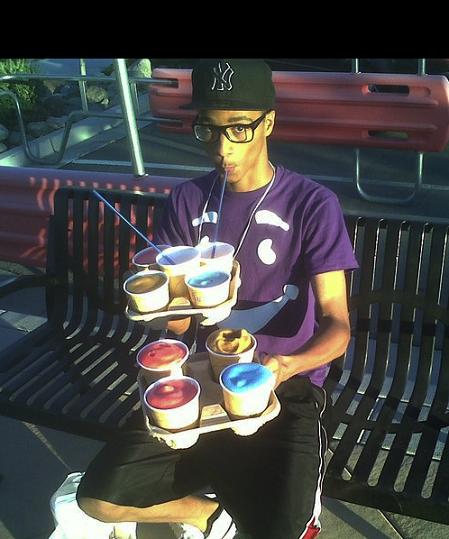 "Hot" Gospel Music - provided by the team at International Church Fellowship with messages of Empowerment

Bishop John Wynn, DJ-MI and Farrah LaRae' make late Sunday morning special every week.

Nevada Matters
Renegade Radio
features real
talk about real
matters related
to Nevada.
Mon through Sat.
Mornings
Robert Alou
Robert Alou is a mythical individual and can be heard on Renegade Radio very early weekdays mornings Monday through Friday (3:00 Am to 6:00 AM), occasionally on Saturday too. Robert is seen here on Pyramid Lake.

Some facts about Robert Alou:
BORN IN: Southern California
HIGH SCHOOL: Nevada Union, Grass Valley, California
COLLEGE: BA and MS: California State Univ, Sacramento. PhD: International Seminary, Orlando, Florida.
FAVORITE Saying: "That's the way it is."
FAVORITE FOOD: Sliced cucumbers on saltines.
WEIRD FACTS ABOUT ROBERT: Robert Alou did not exist until November of 2002. His name is derived from the 1947 hit song by Desi Arnaz entitled "Bobalu".
ROLE MODEL: About 6 feet, wide of shoulder, narrow of hip, steel blue eyes, somewhat muscular.
FAVORITE MOVIES: Star Wars, Sound of Music (and most musicals).
FAVORITE RESTAURANT: Amy's Kitchen.
FAVORITE COLORS: Sky Blue and Tan.
FAVORITE GAME: Scrabble.
FAVORITE ACTOR: Tris Coffin
FAVORITE ICE CREAM: Lemon Custard.
BOOK CURRENTLY READING: The Splendor of the Church by Henri de Lubec.

The Secret Past of Robert Alou

The Renegade Weather Prophet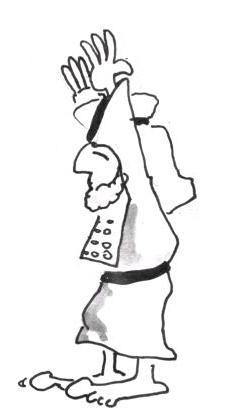 The Renegade Weather Prophet is religiously industrious and makes certain that listeners are aware of future weather events via his prophecies.

Other radio stations have a metorologist or forecaster; Renegade Radio has a prophet.
JACKSON FONG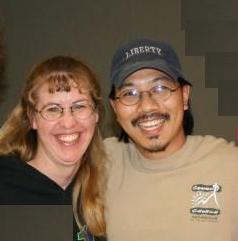 Jackson spins the CDs on Monday afternoons from 2:00 to 6:00.

FACTS ABOUT Jackson Fong:

BORN IN: Hollywood, California.
HIGH SCHOOL: Alhambra High School / Los Angeles County High School for the Arts.
COLLEGE: Cal-State Los Angeles, Liberty University, Bethel Seminary, Southern California Seminary and Summit Bible College.
FAVORITE SAYING: It's Alright, It's All good.
FAVORITE FOOD: Chocolate, Sweet Tea.

WEIRD FACTS ABOUT Jackson: "He makes Jesus 'Ghetto' ... but not in a bad way." - See Jackson's Students for specifics., if he had spent another two years in college, he would have had 10 degrees.
ROLE MODEL: Dr. Billy Graham, Gregory Robert Owyang, Dwayne Carson and Dr David Allison
FAVORITE MOVIES: Action Movies, Mysteries and Comedies - Though Saving Private Ryan and the original Star Wars trilogy as well as Lord of the Rings hold a Sweet Spot for me.
FAVORITE RESTAURANT: Chic-Fill-A, Arbys, Chipotle and Jamba Juice.
FAVORITE COLORS: Blue and Brown (obviously influenced by nature in Nevada).
FAVORITE GAME: Uno, Monopoly and "Sardenes"
FAVORITE ACTORS: Mel Gibson, Tom Cruse.
FAVORITE ICE CREAM: Chocolate Malted Crunch, Tin Roof Sunday.
BOOK CURRENTLY READING: "Be the Change", by Zach Hunter, and "Next Generation Leader" by Andy Stanley.
Daniel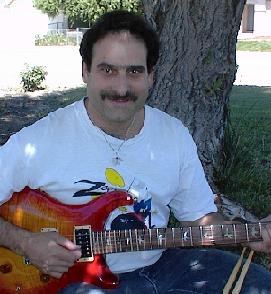 Daniel has been entertaining Renegade Radio listeners since way back in '03 and is 101.3's host for music every Monday evening.

Daniel also records music professionally and assisted in the production of Credence Cearwater Revisited. His musical instrument of choice is the drum, but he also plays a pretty good guitar.
The Notorious V.I.C.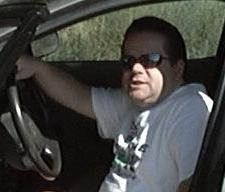 The Notorious V.I.C. has been with Renegade Radio since before it signed on the air on July 4, 1997. Prior to that Vic worked for (KODS) "Oldies 104" in Reno, Nevada. Vic has the ear for the sound and picks the music on 101.3.

Some Facts About the Notorious V.I.C.:

BORN IN Sierra Madre, California.
HIGH SCHOOL: Shamrock in Decatur, Georgia.
FAVORITE BANDS: DC Talk, Jars Of Clay, Tait, Disciple, Third Day, Cademon's Call, The Benjamin Gate, Lifehouse, Take Six, Radial Angel, Bleach, Skillet, Johnny Q Public, The Echoing Green, Seven Day Jesus, Luna Halo, Atomic Opera, Trinitee 5-7, Dawkins and Dawkins, Out Of Eden,
Guardian, Stryper and Petra.
FAVORITE ARTISTS: Plumb, Jennifer Knapp, Rebecca Saint James, Rachael Lampa, Pete Stewart, Jeremy Camp, John Reuben, Phil Keaggy, Toby Mac and Kevin Max.
FAVORITE SAYING: "Do unto others as you would have them do unto you."
FAVORITE FOODS: Pizza, Italian food, burgers, Mexican food and Seafood.
WEIRD FACTS ABOUT VIC: I snore loudly while I sleep.
ROLE MODELS: Pope John Paul II, Mother Theresa of Calcutta, former President Ronald Reagan, President George W Bush and my mother.
FAVORITE SPORTS: Swimming and Snow Skiing.
FAVORITE MOVIES: Brave Heart, A Few Good Men, As Good As It Gets, Air Plane, Animal House, Young Frankenstein, Blazing Sadelss, City Of Angels and Silence Of The Lambns
FAVORITE RESTAURANTS: Athens Pizza, it's a place in Atlanta Georgia where I used to eat. The Wildwood Restaurant at the Gold Dust West Casino in Reno, In-and-Out Burger and Tarentino's seafood restaurant in San Francisco.
FAVORITE ACTORS: Mel Gibson, Tom Hanks, Nicholas Cage, Bruce Willis, Robin Williams, Steve Martin, Jack Nickelson, Michael Douglas, John Travolta, Bill Murray, Anthony Hopkins, Eddie Murphy, Billy Crystal, Glen Close, Julia Roberts and Meg Ryan.
FAVORITE ICE CREAM: Vanilla
BOOKS CURRENTLY READING: The Bible and the Catechism Of The Catholic Church. I'm reading them online.
HOW I SEE MYSELF IN 5 YEARS: Hopefully making more money, and raising a family with a good Roman Catholic wife.
PETER B
Peter Mark Boam graces the Renegade Radio airwaves Tuesday evenings from 6:00 to 9:00.

He began his radio career in Sacramento at the campus radio station while studying mechanical engineering at Sacramento State College. After graduating with a Bachelor of Science degree, Peter went on to work at radio stations across the country and was a popular radio personality at the stations below.

KROY, Sacramento
KLIV, San Jose
KJRB, Spokane, Washington
KVI, Seattle, Washington
WIBA, Madison, Wisconsin, and,
KALL, Salt Lake City

In Madison Peter was voted "Madison's Best Radio Personality" five times.

Later, Peter moved into financial services management where he became the Marketing Services Training Manager for Discover Card in Utah. He returned to college in the late 90's in Salt Lake City and earned a Masters degree in Professional Communication from Westminster College.

The new degree led to another career opportunity when he was offered the position of Communication and Compliance Director for California Harley-Davidson.

In addition to volunteer work at Renegade Radio, Peter now does volunteer consulting with the Center for Volunteer and Non-profit Leadership of Marin County and serves as a board member and Director of Communications for the Mill Valley Philharmonic Orchestra.

After hearing Peter on Renegade Radio, you will know for sure that he does voice-over work for many firms, including Nordstrom and even a national car rental agency. You can email peter:
[email protected]
Charlie Firus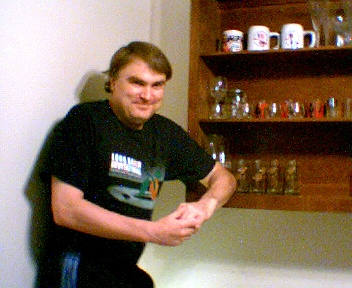 Charlie comes to northern Nevada and Renegade Radio from Southern California and shows pure professionalism on the air. He has several years experience in broadcasting and video production. Charlie is heard at 6:00 PM on Wednesdays and Noontime on Saturdays.

HIGH SCHOOL: Yes, since the reunions.
FAVORITE BANDS: U2, The Cars, Heart, AV Day Band.
FAVORITE ARTISTS: Bowie, Karen Firus, Phil Solis.
FAVORITE SAYING: In the woods.
WEIRD FACTS ABOUT ME: I am a Stroke Victim.
FAVORITE SPORTS: Fencing, Football, Baseball, Basketball.
FAVORITE TEAM: Team 6.
FAVORITE ATHLETES: Larry Riggins, Joe Metcalfe, Jim Roth.
FAVORITE MOVIES: Blazing Saddles, Sleeper, City Slickers.
FAVORITE RESTAURANTS: Any that will serve me.
FAVORITE COLORS: I am still working on them.
FAVORITE GAMES: Texas Hold 'em, Black Jack, Monopoly, Win Ben Stein's Money.
FAVORITE ACTRESS: Nancy Lee Grahn
FAVORITE ICE CREAM: Vanilla.
CD IN CAR NOW: Let's Get Chummy with the Chads.
BOOK CURRENTLY READING: Audio Editing with Cool Edit.
HOW I SEE MYSELF IN FIVE YEARS: A stroke survivor.
Toc Roc
Kicking off the weekend at Renegade Radio is Toc Roc and the Holy Hip Hop Church Radio Show on Friday evenings from 6:00 PM to 9:00 PM.

Toc Says: "Calling all Churches, Lyrical ministers, Youth groups and people of God, Get ready for the Hip Hop(e) Ministry, concert series and radio show brought to you by Toc Roc. It will be a Christian Rap Ministry educating the youth and young adults about the Gospel of Jesus Christ! If anyone would like to be apart of this ministry please inbox me. Hip Hop(e), where the Holy Spirit is in the lyrics. Please pray for this ministry that it would win over many souls as well. God Bless! This is for the cause of Christ! So get excited saints because the time is now! Hallelujah Holla back!"
HOLY HEAT MIXTAPE SHOWCASE,,,WIth The Minster of Music DJ Inspiration ,,, On air Live both days.
I can do all things in Christ who strengthens me. A child of the King I have learned how to be humble, have patience, and to love when there is no love back. My mission is simple, to give back to the youth the lessons I have learned in hopes to change atleast one life with one mic. A DJ for over 10 years spinning Christian Hip Hop for 5 of those years. My music ministry is aimed to help those such as Gang Affiliates , Drug Dealers and Users,,,,young men and women living the fastlife,,,,,, Christ is King,,,,,, I'm Just a Nobody trying to tell Everybody about Somebody who can save Anybody,,,,,,,,

The Best in Christian Rap and Urban Gospel right here on the Renegade...... DJ Inspiration Aka DJI Broadcasting in full volume....Showcasing all your Christian Rap DJ's and Artists....The Holy Heat Mixxtape Showcase Thursday 6pm to 9pm and Saturday7pm to Midnite........Tune in and be blessed........




Stay Blessed and Prayed up. The Message is in the Music,,,,,,,


Reaching Youth and Young Adults.. .. Christians,,,Help Reverse the Curse,,,
Urban Praise,,,,,,,,,,,,,

[email protected] [email protected]


Stay Prayed Up
Bryce Leinan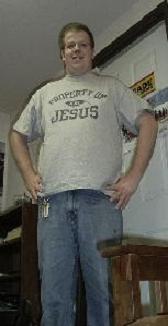 Bryce is currently serving as the IT Manager and a member of the Board of Directors of the Sierra Nevada Christian Music Association, which simply means that if Bryce wasn't around to keep the electrons in check, there would be no music playing on Renegade.

Bryce is also on the staff at Harvest Family Fellowship as Director of Information Technology and Media Training, and helps out at other local churches with their media departmental needs.

He graduated from the University of Nevada in 2011 with a BGS degree and works for the Nevada Dept. of Employment, Training and Rehabilitation where he manages each computer crash.

You can contact Bryce by e-mailing bryce (dot) leinan (at) me (dot) com

General Manager Fr_Karry
The Boss (aka Fr. Karry Crites) was told by the Newsboys that the reason no one showed up for the Newsboys concert in Reno was because there was no radio station in town that played their music. Hey! no problem ... all we need to do is start up a radio station (no one told him at first that radio stations can cost millions of dollars and have constant operating costs).
Nonetheless, Fr. Karry was inspired to start Renegade Radio. In the daytime he is a hospice chaplain and also provides grief support for youth and adults. He is pastor of a church in north Reno called "Little Church in the Valley".

Some interesting fact about Fr. Crites:


FAVORITE TYPES OF MUSIC: All types but Hard Rock is my favorite.
FAVORITE BANDS/Artists: Stryper, Kirk Franklin
FAVORITE FOODS: BBQ, Seafood, and Greens.
WEIRD FACTS ABOUT ME: Prior to becoming a minister I was a commercial roofer.
ROLE MODELS: Jesus, St. Paul, My parents, and grandparents.
FAVORITE SPORTS: Baseball, Football.
FAVORITE HOBBIES: Gardening, Fishing, soon to be taking up Beekeeping (a family tradition)
FAVORITE TEAMS: SF Giants, Oakland A's, St. Louis Cardinals.
FAVORITE MOVIES, The Passion of the Christ, Up, Lord of the Rings, Patton.
FAVORITE COLOR: Blue.
FAVORITE ICE CREAM: Chocolate with Peanut Butter.
HOW I SEE MYSELF IN 5 YEARS: Following God wherever He leads.
Amy the Prayer Posse Leader (and prayer warrior)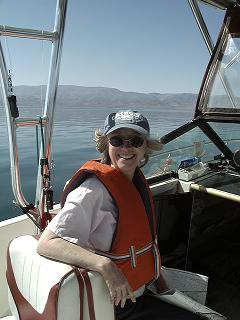 Renegade Radio is here to give you hope. If you need someone to pray for you or your intention, give Renegade Radio a call or an email.
As in all true stories in the West, there is a posse. Amy has been sworn in as the leader of the the Renegade Prayer Posse.
She can round up over a dozen (that's 12) ... people who will pray for you or your intention. All you do is contact Renegade Radio and let your need be known. Amy rounds up the posse ... God does the rest.

Some Facts About Amy:
BORN IN: Flushing, New York
HIGH SCHOOL: General MacArthur, Levittown, New York
FAVORITE BANDS: Stryper, MXPX.
FAVORITE ARTISTS: Michael Card, Randy Stonehill, Larry Norman.
FAVORITE SAYING: You reap what you sow.
FAVORITE FOODS: Macintosh Apples, Almonds.
FAVORITE TEAM: Sharks.
FAVORITE ATHLETE: Kids and Grandkids.
FAVORITE MOVIE: The Long, Long Trailer.
FAVORITE RESTAURANT: Guadalajara, and the Wigwam.
FAVORITE COLOR: Blue.
FAVORITE GAMES: Yahtzee.
FAVORITE ACTOR: James Stewart.
FAVORITE ICE: Frozen Juice.
CD IN CAR NOW: Phil Driscoll.
CURRENT BOOK: Tightwad Gazette II.
HOW I SEE MYSELF IN 5 YEARS: Wherever God Leads Me.